Waterford Home Owners Association
Deerfield Beach, Florida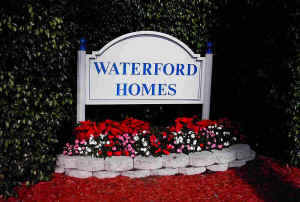 WATERFORD NEWS COMMUNITY ISSUES CODES & POLICIES
---
For current Waterford News Join Our Email List. Your email address is safe with us!
Questions, Comments or Suggestions? Email the Board of Directors or call us at 954-502-0888
Make a Donation to your association through PayPal - Click the button below!
Or send your check to WHOA C/O Barbara Conrey 2440 S.W. 12th St., Deerfield Beach, Fl. 33442
NOTE: This web site is exclusively for Waterford Homes!
IMPORTANT: If you need additional information or documentation regarding Waterford Courtyards please look here

---
MISSION STATEMENT
The goal of the Waterford Home Owners Association is to promote friendly interaction between neighbors and protect the interests of all Waterford home owners.
We aim to provide a unified voice in state and local matters that affect the quality of life in our neighborhood.
We do so with the input and support of our home owners.
---


on Thursday June 09, 2016
---
I95 Improvements:
---
---
Click "

" to learn about Crime Mapping in Deerfield Beach!
Crime Mapping
CrimeMapping.com is a web-based tool, accessible by anyone, via the internet. Our goal is to reduce crime through a better informed citizenry. Creating more self-reliance among community members is a great benefit to community-oriented policing efforts everywhere and has been proven effective in combating crime.
The data available through Crime Map has been filtered to remove confidential information and is limited to three (3) months of data. This website is used by over 160 law enforcement agencies nation-wide to provide citizens access to crime information in their communities.
Click here to access the Crime Map

Now available for iPhone Users

---
---

Weather and Emergency Information
Today is
What will the 2016 Hurricane Season be like? Predictions are for an "average" season. Average is 12 named storms including 6 hurricanes with 3 being major. Some predictions are a bit lower but it only takes one...
Here is some useful information you may need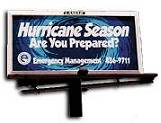 Here are recommendations from the National Hurricane Center.

Download this Emergency Preparedness Checklist from FEMA & the American Red Cross to help you create an emergency plan for your family.

Maintain power: Protect your electronics and secure your communications. View this presentation from an earlier Waterford Home Owners meeting.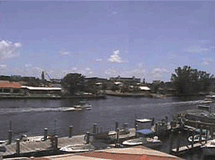 Local Weather: Connect to Local Weather Stations

National Weather: Get news, forecasts and resources from the National Hurricane Center.

Emergency Notification: The CODE RED emergency notification system will contact you in an emergency.
---
Read Here About the Deerfield Beach Historical Society
Society Brochure

---
Learn About the Broward County Park System

---
Street Light Outages
The Facilities Maintenance Division is responsible for ensuring that inoperable street lights are repaired as quickly as possible. Residents are encouraged to report outages to the Deerfield Beach street light hotline.

The process is simple. Identify the light, either by the number on the light pole or by the closest crossing streets, and then call to report it at 954-480-4385 or e-mail fcristiano@deerfield-beach.com. When calling, be sure to include the street light number or the location
---
SUPPORT YOUR COMMUNITY
Join COP: Interested in helping to safeguard our community and greater Deerfield Beach? Why not join Citizen Observer Patrol? The COP program is a volunteer program in which members assist BSO deputies in many tasks ranging from patrol to support of city wide events. For more information and an application, click HERE. Or visit the Deerfield Beach COP website for additional details.
Join CERT: Another way for you to support your community is to join the Community Emergency Response Team. CERT is another volunteer program that trains members to support first responders in the event of emergencies or disasters. Look HERE for a brochure. If you are interested, please email cert@deerfield-beach.com

Updated
Thursday June 09, 2016
CERT Basic Training
The next CERT class session is 8 weeks. Please email for registration and further information.
PLACE: At the MOC/Fire Station 102 located at 1441 FAU Research Park Blvd (SW 11th St), 3rd Floor Training Room
TIME: 6:30 PM to 9:30 PM
CONTACT: email cert@deerfield-beach.com
| | | |
| --- | --- | --- |
| Date | Time | Class |
| xx/xx/xx | 1830-2130 | Unit 1 Introduction / Disaster Preparedness |
| xx/xx/xx | 1830-2130 | Unit 2 Fire Safety / Fire Supression |
| xx/xx/xx | 1830-2130 | Unit 3 Medical Operations I |
| xx/xx/xx | 1830-2130 | Unit 4 Medical Operations II |
| xx/xx/xx | 1830-2130 | Unit 5 Light Search & Rescue |
| xx/xx/xx | 1830-2130 | Unit 6&7 CERT Team Organization & Disaster Psychology |
| xx/xx/xx | 1830-2130 | Unit 8 Terrorism and CERT |
| xx/xx/xx | 1830-2130 | Unit 9 Course Review & Disaster Simulation Drill |
MUST ATTEND ALL CLASSES TO GRADUATE
Classes held on Thursday evening, for eight consecutive weeks from 1830 hrs to 2130 hrs (6:30 PM to 9:30 PM). Training held in the third floor training room of Fire Station 102, located at 1441 FAU Research Park Blvd. (On SW 11th St. across from Cracker Barrel Restaurant).
---

Park Capital Improvements - Background & history

Construction of water treatment well field on SW 10th St. HERE is history and background!

The SW 10th St. Improvement Project and SW 28th St. Traffic Light

Earlier SW 10th Street improvements - Background & history
---
Reminder: if you are not receiving email from us, contact Email the Board of Directors or call us at 954-502-0888
---
Join Nextdoor "a private social network for your neighborhood". Many neighbors in Crystal Heights have joined and are sharing current news and events such as the current expansion plans for SW 10th Street.
---
DEERFIELD BEACH CODES & POLICIES

Deerfield Beach Code Enforcement (Web Page)

Download Code Enforcement Regulations
---
Check the links on the left or below to review the association newsletters, meeting minutes, current events and more!
As a member of the association email list you will receive important information and alerts regarding current issues in the community.
Email the board of directors, review events and newsletters below.
Adobe Reader is required to view PDF

Download it here FREE